Regular price
$329.00 USD
Regular price
$1,015.00 USD
Sale price
$329.00 USD
Unit price
per
67% off
Sold out
Ships for $29
Free returns
Available at our Provo, UT shop
Not sure which ski you'll love? Get a personalized recommendation from our team. Get your recommendation
Ski Condition
Topsheet
Some cosmetic scratches and scuffs on the topsheet, along with light nicks and scuffing along the topsheet edges. Some cosmetic peeling along the topsheet edges. Does not impact performance.
Base
Some surface level cosmetic scratches or scrapes will be visible. Previous deeper scrapes have been repaired with ptex. This repair will be visible, but does not impact ski performance or longevity.
Skis are freshly tuned, waxed, and ready to go.
Bindings
Bindings are fully functional and will adjust to any adult boot without a remount.
Other Helpful Info
Pictures are of the actual skis you'll be receiving.
We only sell skis online that are fully functional and ready to ride — no blown edges, broken bindings, or other compromising damage.
If you have any questions whatsoever about these skis, please reach out, we'd love to help.
Share
View full details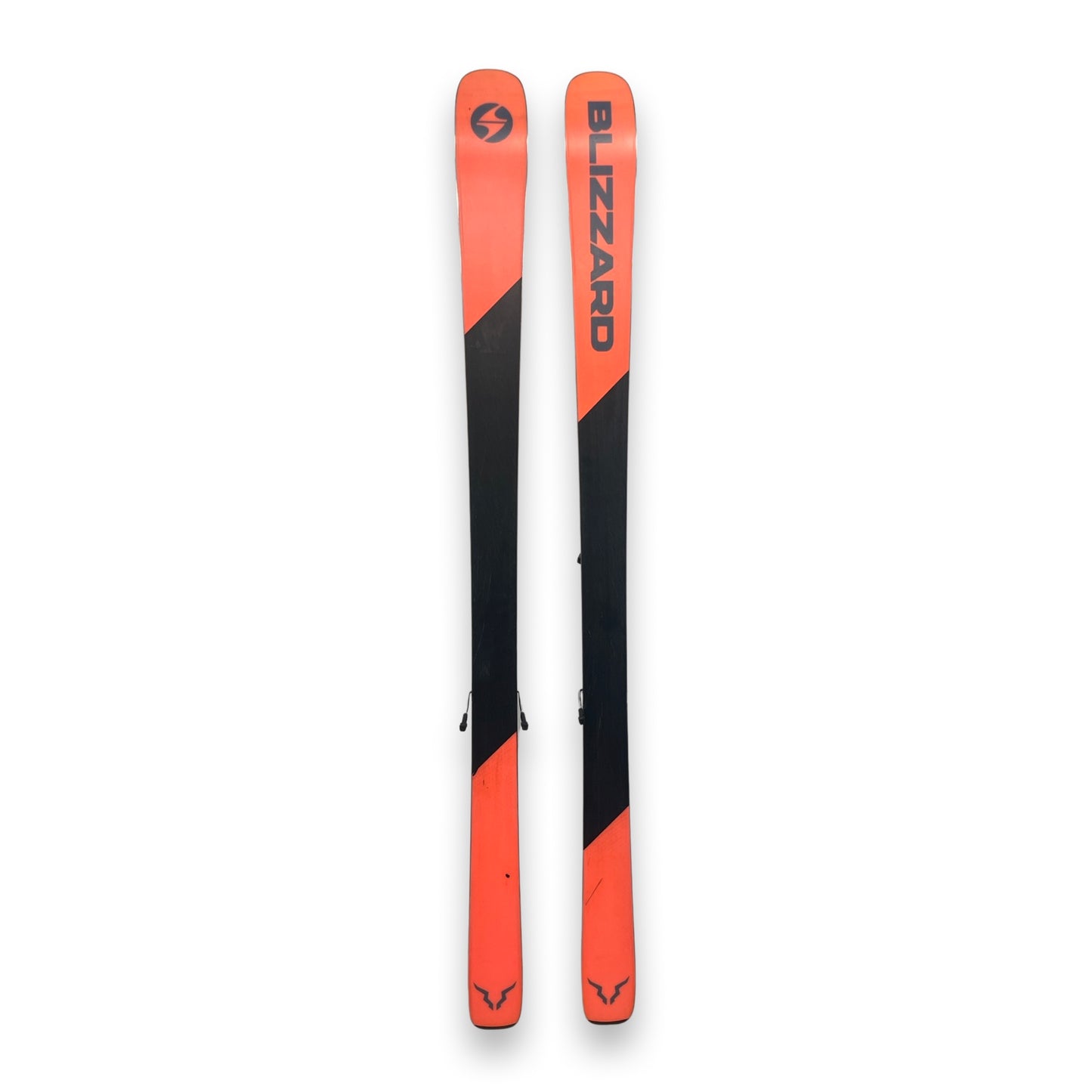 Our Opinion
If you're looking for a stable but nimble ski that shines on the front side of the mountain, the Brahma 82 might be the one for you. Its narrow waist makes for easier carving, but it can also hold its on in an occasional powder stash or bump run.
More About This Ski
Your character says a lot about the type of person you are and the same can be said for a ski. Strong at heart with an easygoing attitude makes the Brahma 82 the go to choice for skiing all over the mountain. With a Flipcore design and Trueblend woodcore inside, the Brahma 82 gives you the confidence to rip or cruise on hard snow or soft, anywhere your skis want to take you.
Ski Specs
The Basics
Length: 173cm
Terrain: All MountainBig Mountain
Skill Level: Intermediate-Advanced
Target User: Men
The Bindings
Binding Model: Look NX12 XPRESS GW
Compatible with GripWalk Boots: true
DIN Range: 3.5-12
BSL Range: 260-368mm
Additional Details
Year: 2022
Tip-Waist-Tail: 121-82-105mm
Turn Radius: 15.0m
Rocker Type: Rocker/Camber/Rocker
Weight: 3980g/pair no bindings, 180cm